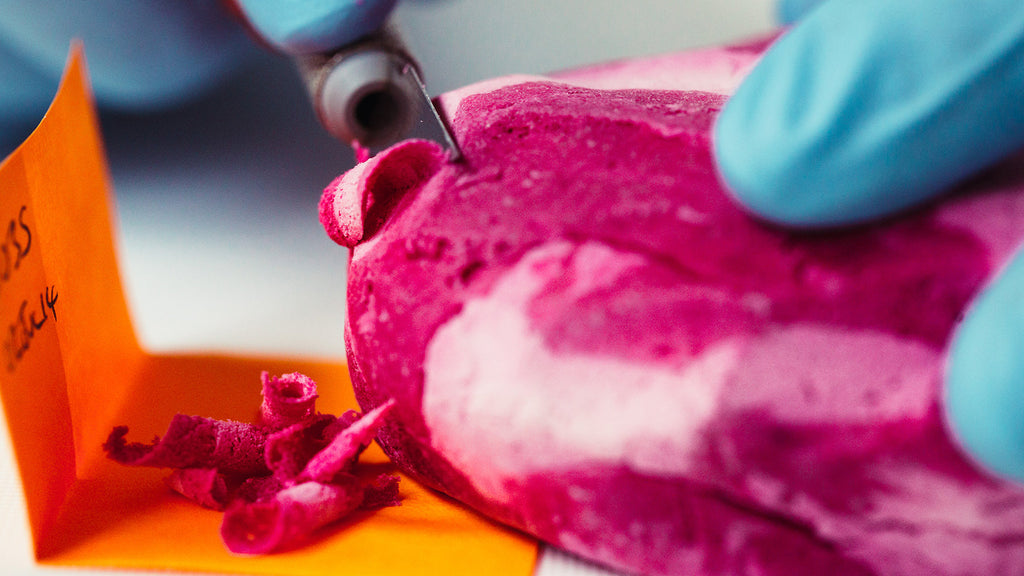 Alternatives to Animal Testing
Campaigning against animal testing, trialling products on people and developing in vitro testing methods in line with cell culture testing company XCellR8.  
Finally, we have reached a point where some alternative tests are recognised by The Organization for Economic Cooperation and Development (OECD).  This will mean that all the historical data that is derived from animal testing, and still relied upon by cosmetic companies, can eventually be replaced by data that is relevant to humans. Investigation into the hard work being done to get non-animal testing methods validated and approved for regulatory use, shows that although there are those striving to achieve this, there are still not enough companies using these methods.
In 2013, a cell culture testing company called XCellR8 won the Lush Prize for Training and began modifying and developing cell culture tests for both Lush products and raw materials. This will mean we can start to build that foundation of knowledge and experience in alternative testing that needs to exist in order to get more companies and authorities to drop the need for animal tests altogether.
Here at Lush, we use a range of relatively simple ingredients to make our products. We know our ingredients to be safe, however cell culture testing means that products and ingredients which are intended for humans, are actually tested on humans.