This glossy pink argan oil soap is sprinkled with yellow and pink rose petals. Carving away a piece is like cutting butter, and reveals a rich, cream-coloured core, scented with heady Turkish rose absolute and Egyptian geranium oil. Soft in your palms, feel the skin-enriching and antioxidant benefits of argan oil, hand-harvested by Berber women's village co-operatives in Agadir, Morocco. Glide over the body for lasting softness and a divine, floral perfume.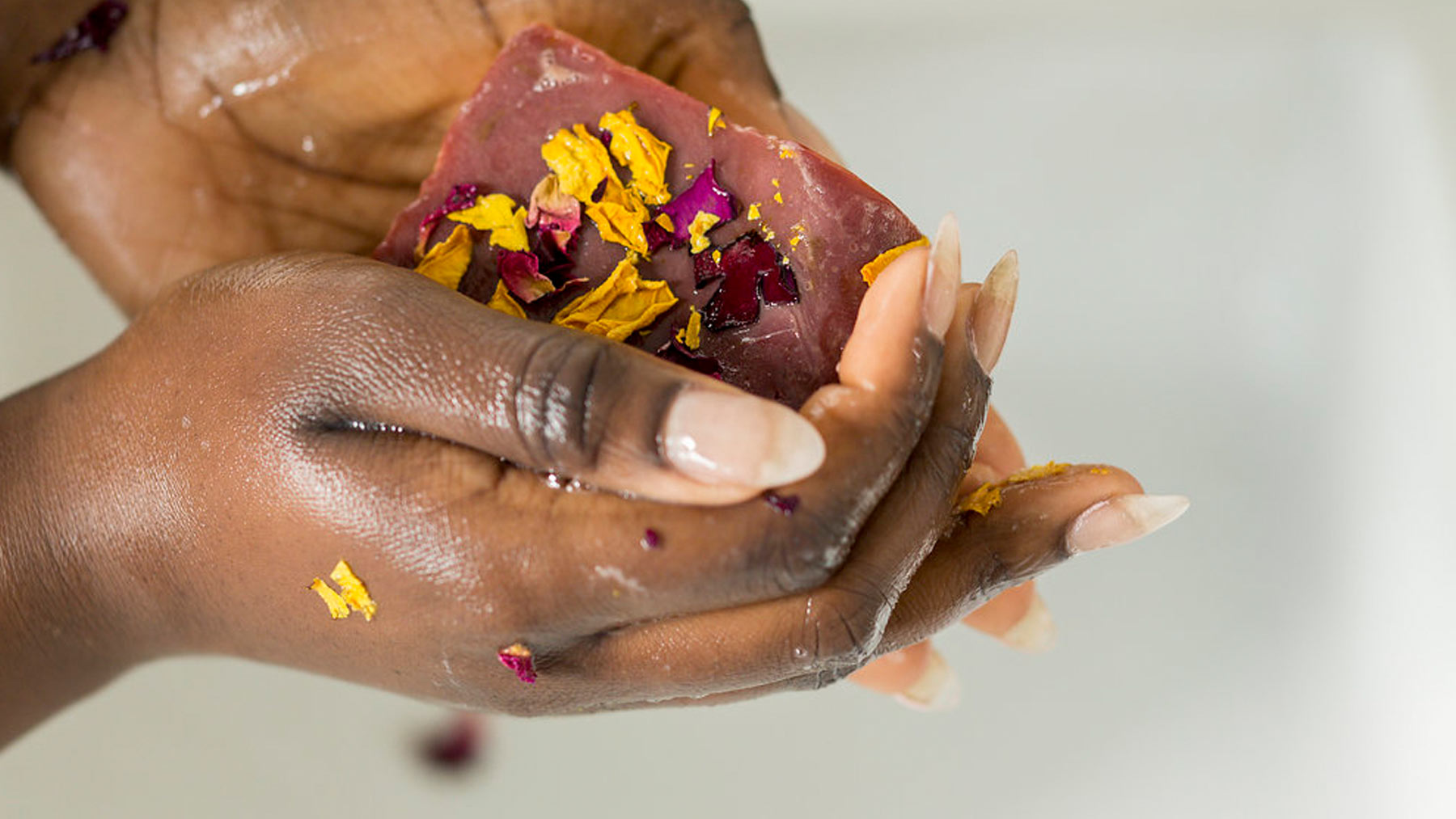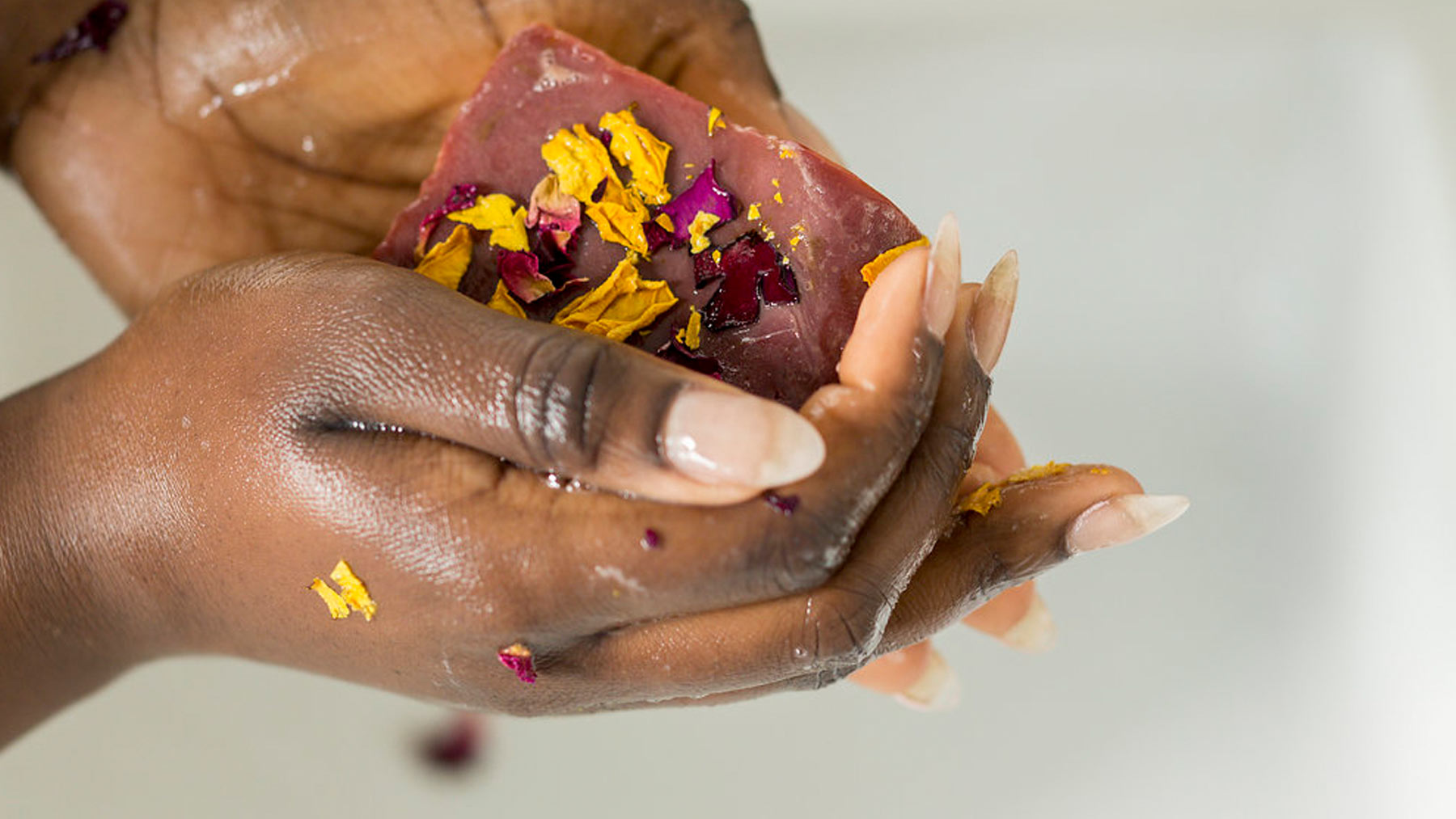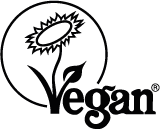 Ro's Argan
Gourmet Soap
A bed of roses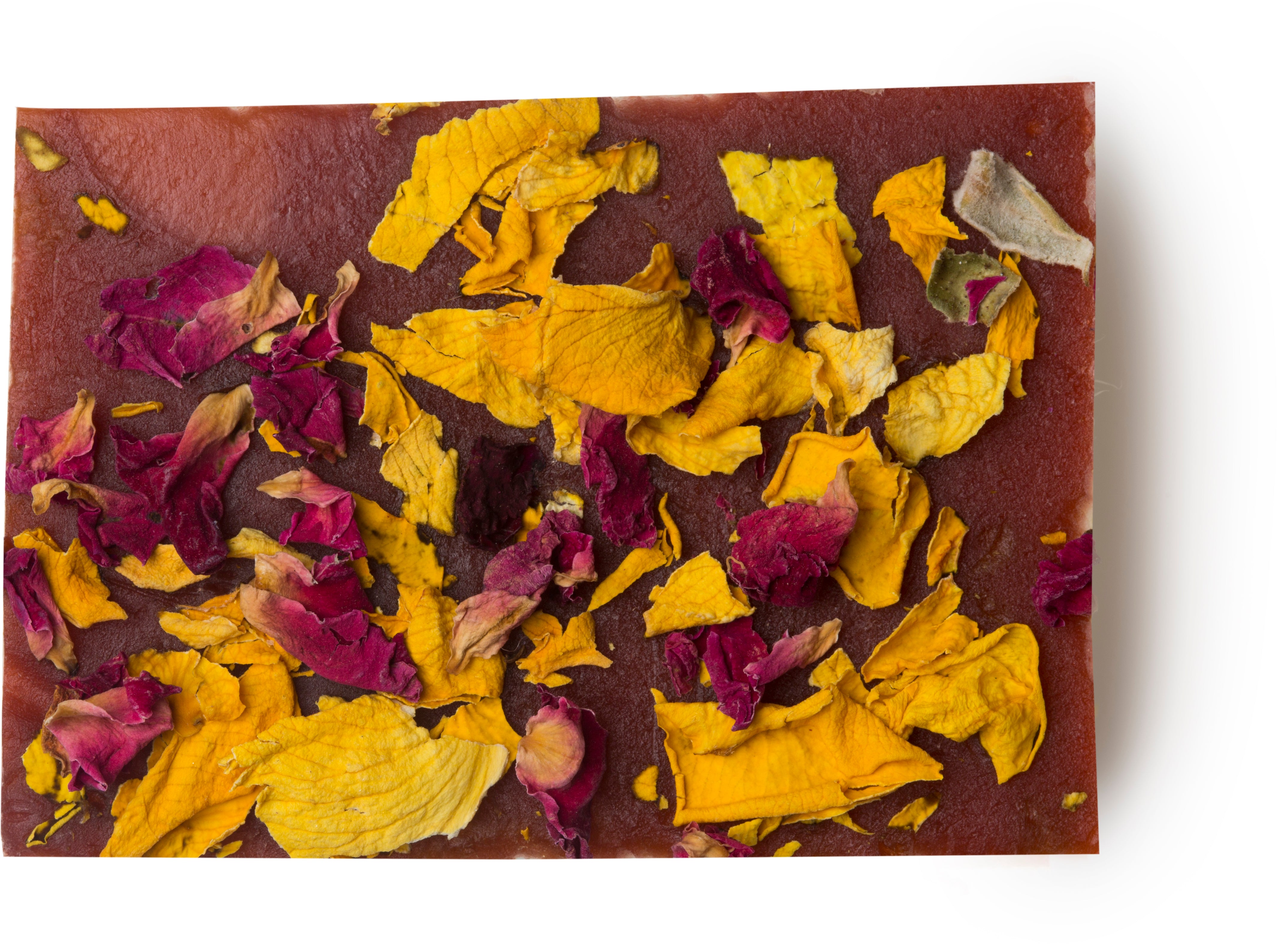 Fresh Ingredients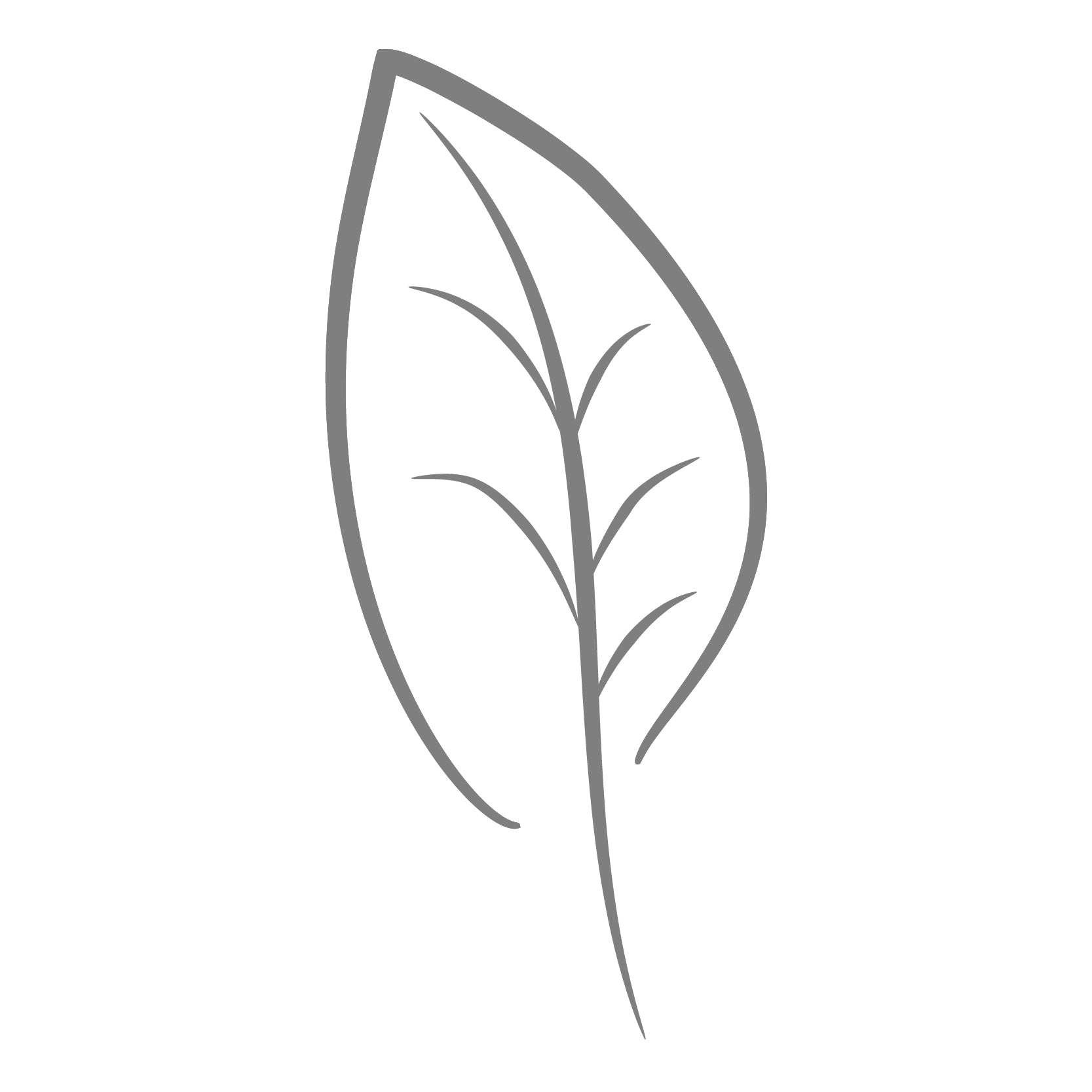 Argan Oil , Water (Aqua) , Glycerine , Granulated Sugar , Sodium Hydroxide , Perfume , Lemon Oil , Geranium Oil , Rose Absolute , Rose Oil , Sodium Bicarbonate , Citric Acid , *Limonene , Citronellol , Coumarin , Geraniol , Red rose petals , Yellow Rose Petals
* Occurs naturally in essential oils
safe synthetic ingredients
Rich Scented
It easily melt! BUT it's because it is a gourmet soap so I understand it. You shouldn't bother how it melts on your palm. This soft ,luxurious rosy scent bar soap is perfectly invented for me. I used it daily together with Rose Jam shower gel. I had a divine shower time with it's yellow and red petals fallin' in my skin that soothes every part of it while the rose oil that lingers even after bathing. So rich scented soap. <3 So inlove with your Ro's argan.