If your skin kneads a little pick me up then look no further than this facial soap made with an extra virgin coconut and sunflower oil soap base. A hearty soap with plenty to give, wheatgerm oil moisturises while Fair Trade organic cocoa butter softens. Wholemeal bread blended throughout gently buffs and polishes skin as you wash, leaving you feeling soft, clean and just right. It's the best thing since sliced bread!
How to use:
Simply lather in your hands and massage onto your skin for a gentle, hydrating cleanse. Follow with other gentle and moisturising products such as Glen Cocoa fresh face mask.
How to store:
Keep this naked cleaner on a soap dish or in a Lush tin to use over and over again.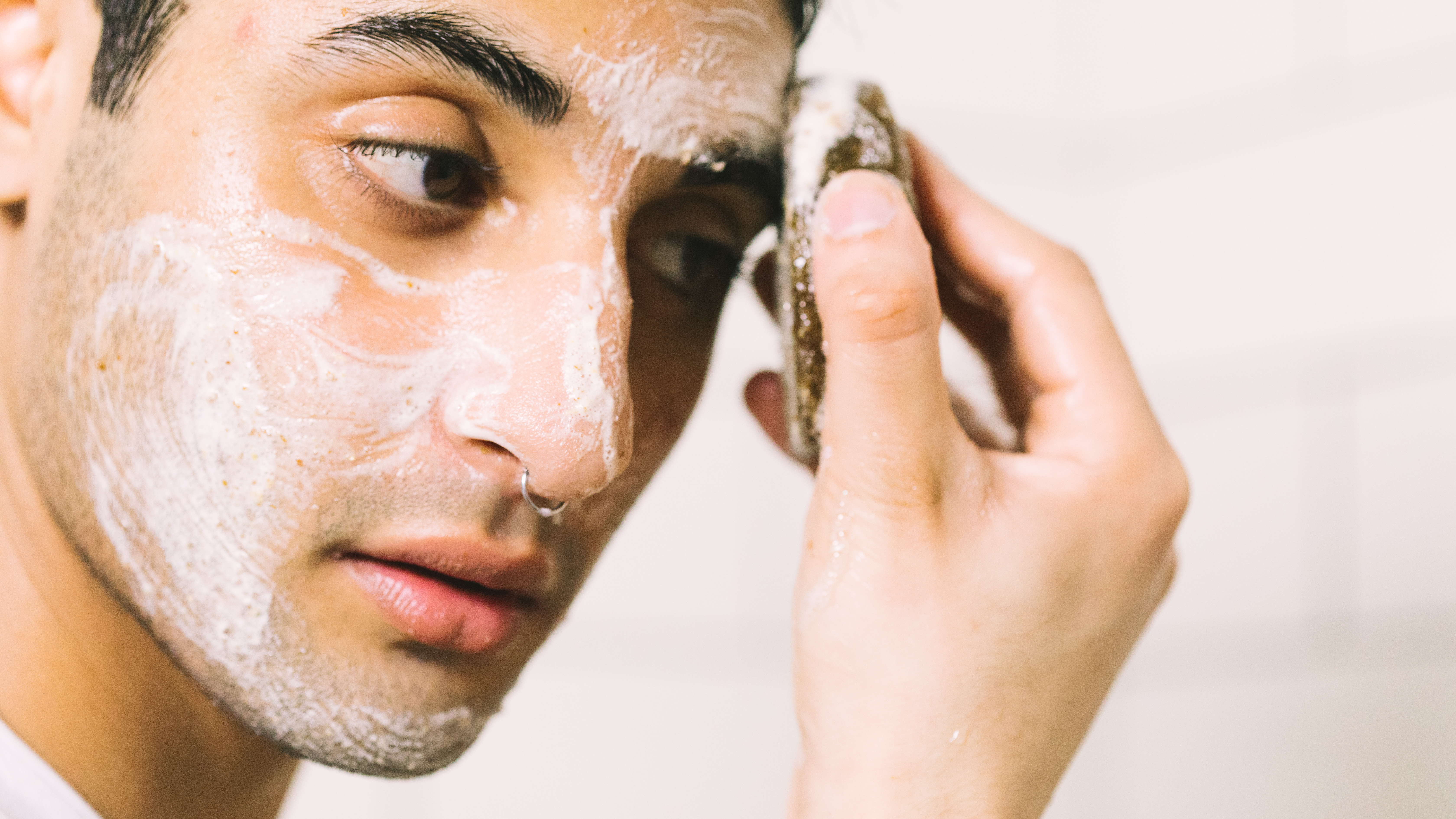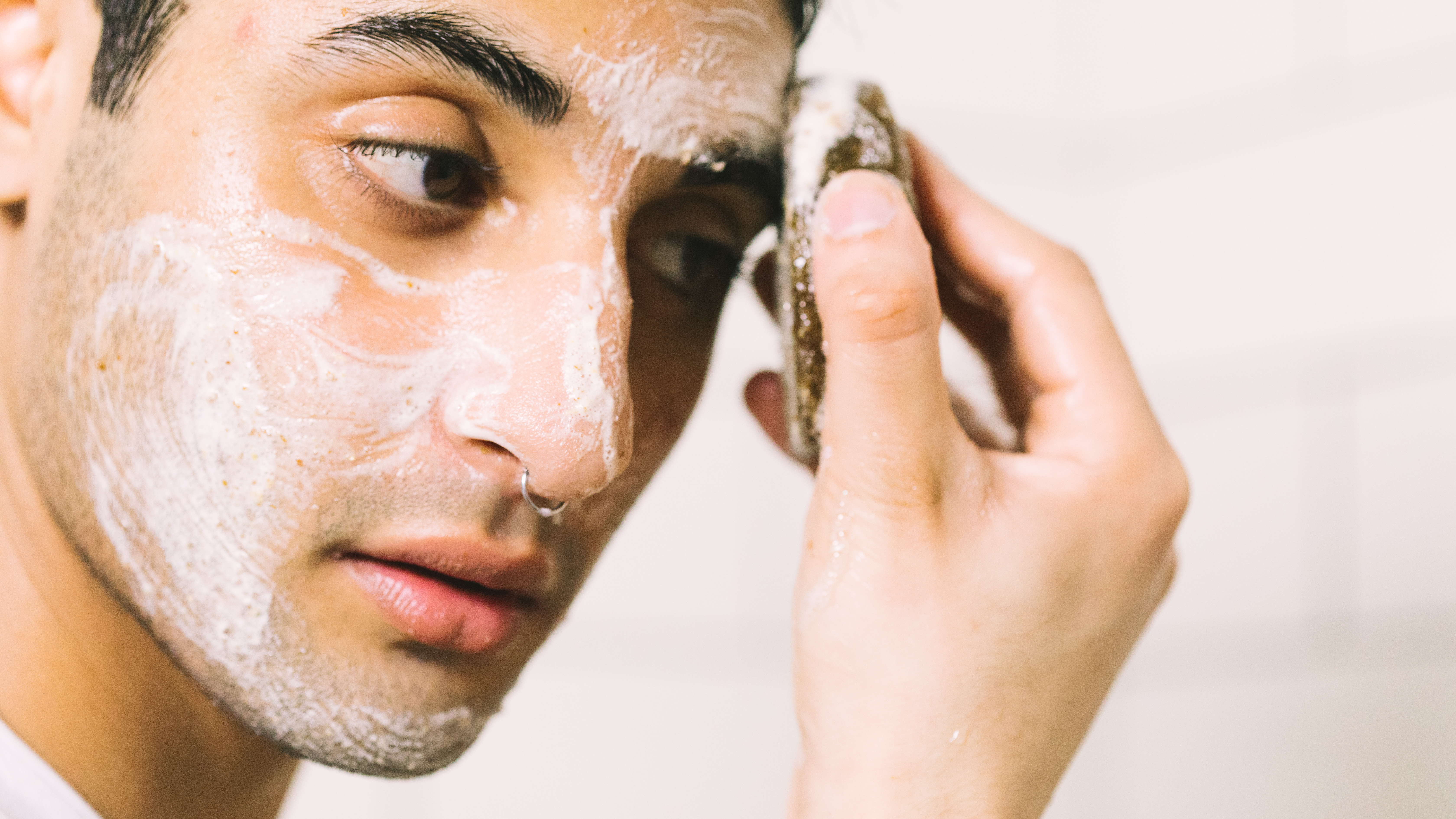 Movis
Facial Soap
Bread winner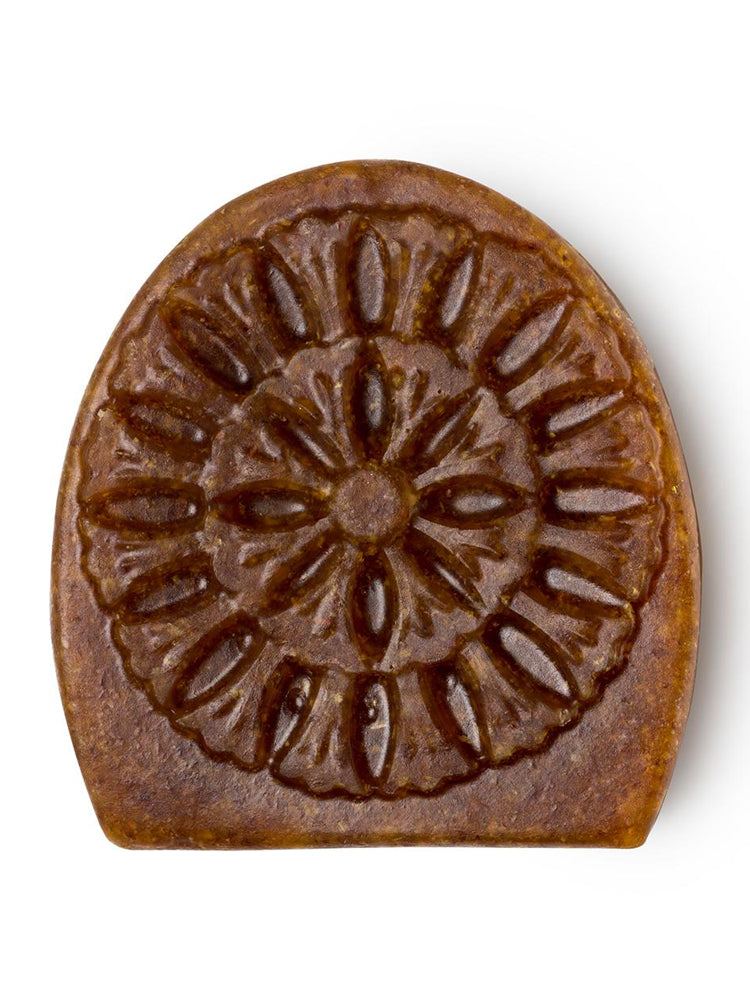 Fresh Ingredients
Water (Aqua) , Wholemeal bread , Glycerine , Extra Virgin Coconut Oil , Granulated Sugar , Sunflower Oil , Wheatgerm oil , Sodium Hydroxide , Fair Trade Organic Cocoa Butter , Perfume , Wheat Bran , Wheat Germ , Hop Oil , Labdanum Resinoid , Sandalwood Oil , Citric Acid , Sodium Bicarbonate , *Benzyl Alcohol , *Benzyl Benzoate
* Occurs naturally in essential oils
safe synthetic ingredients
New contender
I've been using Coal Face and Fresh Farmacy from their naked facial cleansers, and Movis really surprised me because it can cleanse as well as the other two, it doesn't leave my skin dry and irritated, even with my combination type skin, and it really smells good, you feel like you can eat it, but don't!
Seeing positive results
I've been using this for more than week now and it's one of two first products I've bought from Lush and because of these purchases, I am now starting to obsess with Lush. Now Movis, smells very sweet and I know most people complain about its scent but for me it's no problem. On my 11th day of usage, the slice of it has gotten very very mushy so I really make sure to take it out of the bathroom and place it on a cool, dry place every after usage. It cleans my face well and it does a pretty good job in reducing the appearance of my acne scars. It cleans well but it doesn't really dry out my skin.
The one thing I'll say that's not very encouraging about Movis is that it doesn't quickly dries up my hormonal & cystic acnes that fast so I went ahead and ordered Coalface to try it out since I've heard claims that it does a better job in fighting acnes. I regret not buying it together with Movis because I'm paying another shipping fee for this and will be waiting another 8 days to receive my parcel. But, other than these, this soap has very promising results. Maybe I just need something stronger than can counter my acne.